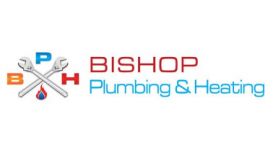 Bishop Plumbing And Heating was founded by Paul Bishop in 2009 and is dedicated to providing affordable plumbing and heating services to Milton Keynes and the immediate surrounding areas, specifically along the M1 corridor.
Our 30-years experience has enabled us to work with a range of products and heating systems, specialising in central heating installations, servicing and emergency repairs.
Contact Details
Bishop Plumbing And Heating
14 Cropton Rise, Emerson Valley
Milton Keynes, Buckinghamshire
MK4 2GG
Larger Map
Get Directions
Services

It's important to make sure that you book an annual boiler service every 12 months with a Gas Safe Registered engineer or company as an annual gas inspection on your central heating system can significantly reduce the chances of your boiler breaking down.
Fortunately, Bishop Plumbing & Heating can provide an annual boiler servicing plan, designed to help maintain your system annually without fail. Annual maintenance will increase your system's performance and efficiency, which could then lead to reduced heating bills at the end of each year (not guaranteed).
Of course, the most obvious benefit of regular boiler servicing is the fact that your system will become far more reliable and significantly reduce the chances of hazardous gas leaks within your home. During an annual service, one of our engineers will be able to check every internal component to ensure that it is performing safely.
From our experience, we have found that boilers with a regular service history last considerably longer than those without one – those without tend to be replaced with a full boiler installation shortly after the warranty expires.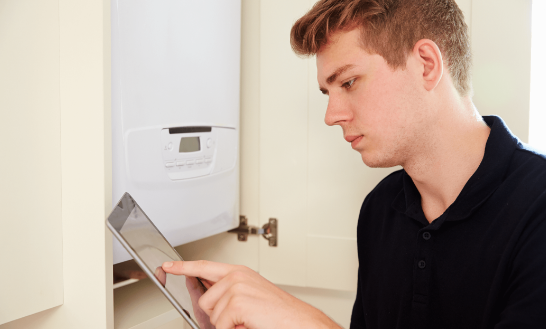 There is never a good time for a leaking pipe or faulty tap. However, Bishop Plumbing & Heating will have an experienced local plumber with you the very same day to diagnose and repair any faults. Using manufacturer approved parts, any warranty that is still valid will remain unaffected – we can even provide warranty repairs on the manufacturer's behalf when needed.
Any plumbing quotations are completely free of charge. This allows one of our qualified plumbing professionals to understand how your existing plumbing setup works – making beneficial recommendations for your home. We are amongst the very best for plumbing services, currently being rated 9.8/10 on CheckaTrade.com by our previous customers.
Reviews and Ratings
Used Paul to fit my Nest and service my boiler, I was very happy with the service. His knowledge and experience was brilliant and will be using again.
Fitted our boiler, radiators,comes to service the boiler and generally helps with other plumbing works taps etc. Always top service. Thank you!
Technician, Cesar, was very courteous and professional. He quickly identified and fixed the problem with my toilet and faucet. I highly recommend Bishop Plumbing and Heating in Des Plaines, IL. and will certainly call them with all my plumbing needs!