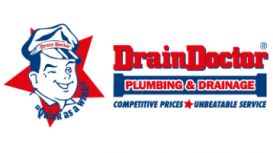 We are a North West based drainage company run by Kevin Preston and Nick Birtles with over 25 years of experience of dealing with all drainage problems. As drainage specialists, we have a wide range of solutions and equipment with which to assess, clear, maintain or repair broken, blocked or damaged drains.
Our staff are highly trained and use the latest technical equipment for both domestic and commercial customers and all of our local drainage technicians are fully qualified to industry specification. There is no call out charge and all our work is guaranteed.
Drain Doctor have recently invested heavily in a variety of new CCTV equipment, allowing us provide comprehensive drain surveys for a variety of domestic and commercial customers. We use Wincan 8 reporting with Water Training International Sewer Coding Qualifications. Our specialist commercial services allow us to undertake mainline camera surveys, confined space access and our fleet of tankers enables us to tackle even the most demanding drains.
Reviews and Ratings
Unblock toilet waste.

They were thorough in every department phoned in advance of arriving and cleared away everything when finished.
Bateman, Chorley, Lancashire
A very polite punctual young man who was a pleasure to have in my home. He worked hard and I was happy he was able to help with the problem.
Denise and Garry Mcloughlin, St Annes
This is a massive thank you to all involved at Drain Doctor Plumbing Thanks to Nick for his understanding of the problems we had and needing to get the repairs done as soon as possible,which he sorted out. Also a special thanks to Dave who has a fantastic work ethic, he worked so hard to get the job done as soon as possible, his customer skills are top dollar, he showed me through and explained every proceedure which as a retired engineer I was very interested, I was very impressed. Keep hold of him he is a diamond. Also thank Lisa for sorting the insurance out for us, you took the pressure off us and did a great job. We will not hesitate to call you again should the need arise.