Recommended Plumbers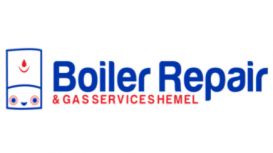 We're an established family business who are proud of the reputation we've built. And we work hard every day to keep it. We think you'll find out how, when you experience the quality of our

workmanship, excellent customer service and the value for money we provide. But that's not all.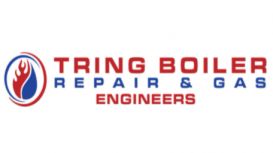 We have over 30 years' experience in plumbing and heating. I Worked for a large company based in Watford for 12 years where i completed my apprenticeship and qualified in 2000. I then went on to

work for a small company in Harpenden and have now decided to start my own business and work for myself. We cover Hertfordshire and the surrounding areas and no job is too big or small. I care about what you as the customer requires and will always make sure you are kept happy and informed throughout the job i carry out for you.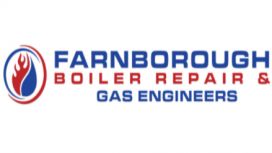 We are small family run business comprising of 9 plumbing and heating engineers. We are passionate about quality, honesty and delivery and strongly believe if you understand these attributes then you

will be heading in the right direction with in this industry. We have been serving the local community and further a drift with our expertise since the year 2000.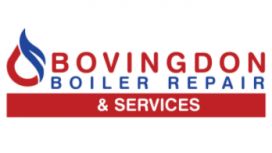 Sometimes, it is hard to find a plumber near you, particularly in the case of an emergency. Bovingdon Boiler Repair & Services has been providing trusted, rated local plumbing services in and around

Bovingdon for 17 years, offering reasonable call-out fees and high standards of service.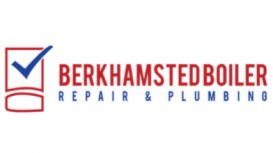 We are a Local plumbing company in Berkhamsted. 24 hour plumber in Berkhamsted for local drain cleaning, blocked toilet cleaning and burst pipe repairs. having a team around the clock there is no

better company to call.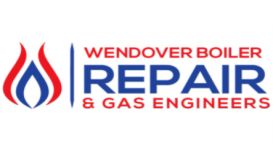 Wendover Boiler Repair & Gas Engineers In Aylesbury, Buckinghamshire are your local and reliable expert Plumbers and Gas Safe Registered Heating Engineers. We carry out all aspects of plumbing works

including boiler repairs, boiler servicing and boiler installations, we can also cover all aspects of drainage works including high pressure jetting.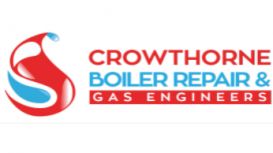 We strive to achieve the best results for all customers whether it is a small call out or a full central heating system installation – no job is too big or too small. With more than 10 years'

experience you can be sure to receive an excellent plumbing and heating service from us with a personal touch that only a small focused company can provide.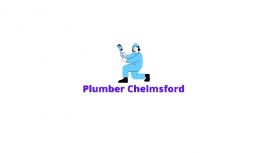 Here at Plumbing Chelmsfordwe are experts at providing excellent and professional Plumbing and Heating services to residents in Chelmsfordand surrounding areas.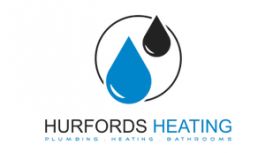 Whether you need a simple leaking tap changed or complete boiler system upgrade, we offer a wide range of domestic plumbing and heating services to meet your needs. We continually strive to exceed

expectations by ensuring that each client receives the very best and most personalised service. We strive to exceed expectations by ensuring that all plumbing, boiler and bathroom work is completed to the highest standards.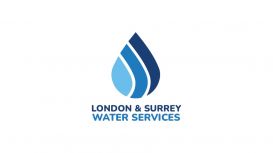 At London & Surrey Water Services, We are a small team of Thames Water Approved Plumbers specialising in plumbing installation and repairs, impact moling services and more.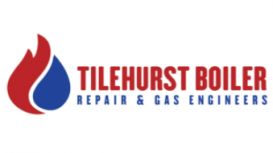 Tilehurst Boiler Repair & Gas Engineers are a network of highly experienced and professional plumbers, gas engineers & Heating Engineers. we can tackle any plumbing problem from a boiler repair on a

worcester to a small leak from a tap or pipe.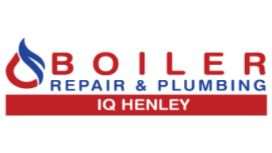 Here at Boiler Repair & Plumbing IQ, we have been servicing Customers in Henley on Thames for decades. a family run business that covers everything from small plumbing jobs to new boiler installations

and boiler servicing and repairs. Heating specialists that can power flush your radiators or fix a leaking boiler. whatever the issue with your plumbing we can help. and for a reasonable cost too. get in touch now.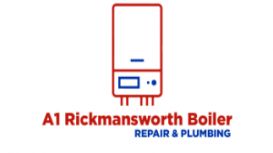 A1 Rickmansworth Boiler Repair & Plumbing has been serving customers in North West London since 2012. We pride ourselves in customer care and all work areas are covered and protected before work is

commenced, this with our workmanship has built our reputation as one of the best rated companies in Hertfordshire.
---
A plumbing system of your home is a complex system of all sorts of pipes, fixtures, and at least a hundred other little details and things you have no idea of. In an ideal world, all these little components will work together to provide your household with clean water, get rid of wastes in a safe way, and do more for the comfort of your home. However, such ideal worlds do not exist so often and many households will stumble with a piping problem that requires the urgent help of a plumber soon or later. Your home's plumbing system is closely relevant to not just the safety of your home, but also public safety. Therefore, plumbing systems are designed so they are regulated by building codes. Logically, the local plumber you will call, when you need some help with a leak or for draining will be regulated by authority too. Of course, when looking for the right plumber to do the job for you, you want to look for a plumber who is properly regulated and meets the requirements of the authorities, a plumber, who is licensed, credentialed, certified to ensure proper workmanship. Also, a plumber, who is professional, reliable, comes on time and deals with the issue in a timely manner. However, how to find such plumber, where to look for them? Maybe this article will help you.
What the right plumber should do is doing the job properly, safely, relatively affordable so the project does not become a nightmare, which will cost a lot of money, energy, nerves, time. Once you manage to find the right plumber, keep their contact details safe and always on hand, because you have just tackled a challenge you don't want to go through again. How to find the right plumber?
What Makes a Good Plumber?
It is needless to say that a good plumber should be a professional with experience, expertise, knowledge, and understanding of what they are doing and how they are doing it. A good plumber should also be reliable, come on time, do their job on time, don't use excuses. A good plumber will have high-quality equipment and will also provide you with additional tips and recommendations and how to keep your household's plumbing system intact. A good plumber needs to have several more things. However, these are things you will discover about a plumber once you hire them. But before you rush and hire a plumber, you want to be sure you are calling the right plumber for you and you don't regret wasting time, money, and nerves later on. Here are some things to look up that will help you decide whether this plumber is a good plumber.
• License and qualification – If it is required in the country, a good plumber should have all the licenses, certificates, and qualifications needed to perform their job accurately.
• Insurance – It is highly recommended to find an insured plumber too. You may have a homeowner's insurance that offers some level of protection already, however, it is very necessary to find a plumber with their own insurance too.
• Experience – When choosing a plumber to hire, you want to find out for how long they have been in the business and what is their experience. For most plumbers, it takes several years to become good plumbers with enough knowledge and understanding of all sorts of cases, projects, situations, issues and how to deal with them.
• Warranty – Choose to work with a plumber who can guarantee the quality of their work and the long-lasting effect of the results they achieve.
• Social Skills – This one may not be the most important one, but maybe you want to consider it. Think of the people factor when choosing a plumber and look for one who is trustworthy and will communicate with you in a clear and honest manner. You can tell a lot by someone's communication skills for their work ethic and work habits too.
When Looking for a Plumber, Check Referrals
To have a reliable plumber referred to you by someone you know and trust is like hitting the jackpot, it will save so much time and energy for you. This is why you are recommended to ask for recommendations and referrals to a good plumber. Contact a friend, speak to a member of your family, talk to a colleague, it doesn't matter who you speak to as long as you trust their opinion and they have recently hired a plumber for a project. This is a great way to collect opinions and end up with a list of potential plumbers to hire.
Look for a Plumber Online
If the search mentioned in the previous paragraph does not help you succeed in finding a good and reliable plumber, the online space always comes in handy. Make sure to have a look at online reviews and opinions shared for plumbers in your area by their clients and customers. This is often a good and effective way to find a good plumber. If not, at least you may find some not that positive experienced shared by people and learn more about a plumber you better avoid and not hire.
Choose a Plumber by Their Specialty
You may think that in order to find a good plumber you should just find one recommended by many people. However, finding a good plumber involves a lot more work. Choosing the right type of plumber is essential so you make sure you are wasting no time with someone, who is not focused on dealing with plumbing problems and issues with the one you are dealing with. There are different types of plumbers and here is a quick overview to help you find the right plumber.
Generally speaking, there are two main categories of plumbers. Under the first category falls each professional who is specialized in the installation of all plumbing for a building and home-remodeling projects. The second group of specialists are the ones, who are specialized in the repair and maintenance on existing plumbing systems. Make sure to choose the right type of specialist according to the project you have in line.
What makes a good plumber?
When looking for a plumber, check referrals
Look for a plumber online
Choose a plumber by their specialty