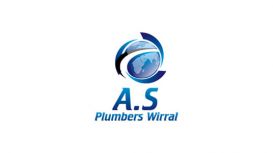 Plumbers Wirral are professional, reliable & trustworthy plumbers in Wirral, Merseyside. We offer a wide range of services including Central Heating, Boiler Installation, Repair & Replacement and Bathroom Installation.
A failed heating system or a damaged boiler is a source of worry and panic. And yet these are just but some of the minor plumbing problems you can face in your home. One of the options you have when confronted with such issues is to call Plumbers Wirral.
At Plumbers Wirral we offer nothing less but professional and quality plumbing services. We have plumbers and gas heating craftsmen to attend to both emergency and routine plumbing problems. We are best known for our prompt services. We provide plumbing and heating emergency services in less than an hour from the time of the call.
Over the years, we have gained not only experience but proficiency in the delivery of our plumbing services. Our team of professional Gas heating fitters and plumbers can handle all plumbing work; no job is considered too small. If it is not working, then we can fix it.You should, therefore, hire a company such as A.S.Plumbers Wirral. who will respond quickly and will help your situation before it gets out of hand. We are the right team for all your plumbing needs.
Services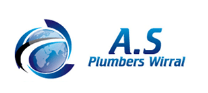 Plumbers Wirral, where we are happy to provide a wide range of services to business and homeowners. Among the things that you can expect from us is a high-quality installation of a bathroom in your building.
For homeowners in Wirral, having an additional bathroom can make a tremendous difference in how well everything goes each morning. Rushing around, trying to ensure that everyone is ready for school and work is much easier when you have the bathroom facilities for everyone to use. If you have inadequate bathrooms for the number of folks in your home, it can lead to hurried mornings with everyone trying to get their turn.
We understand how challenging that can be, especially as your family grows. Whether you are interested in adding a master bath or one for everyone to use, we will be glad to bring our services to your home. Our master technicians will help you assess the best location for the new room and address any concerns that you might have regarding the newest room in your home.
As for business owners, it is often a good idea to have a separate bathroom for your employees that customers do not use. However, you want to be able to provide this opportunity so that your clients and customers are able to use the restroom when needed. This can help people to relax and enjoy the offerings of your company, increasing your reputation and profits.
Reviews and Ratings
We do not have any reviews about A.S. Plumbers Wirral available right now.