Recommended Plumbers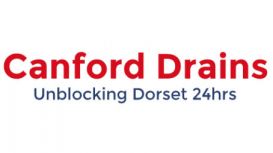 FEATURED

(2)

01202 880202
With regular upkeep your drains will be without blockages, Canford Drains offer a fast and guaranteed solution to all your drainage issues. Any type of task regardless of exactly how big or small,

from a blocked drain to drain renovation and replacement, all work can be undertaken by our team of drainage professionals.
Here at Canford Drains, we can provide a complete service to eliminate any blockages within your drains.
It is possible with modern technology to look inside the drains which remove your waste from your property, through your inspection chambers.
Had a blocked sewer drain, gave them a call and in an hour Andy turned up, he got to it and sorted the problem, pressure washed the pipe and checked it was all flowing properly, all within 30 minutes. he was friendly and professional throughout and gave advice on how to prevent it reoccurring. Couldn't have asked for better workmanship, highly recommended and would use again.
Andy did a great job for my 85-year-old mum today when her toilets blocked. Very professional, friendly and great attention to detail. Would recommend Canford Drains very highly to anyone.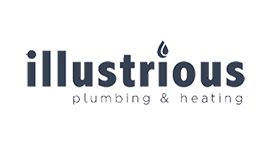 Wrexham Plumber, a local company offering a number of services. Plumbing Boiler Installation Wrexham Emergency Plumber Wrexham Plumbers In Wrexham Call us today for a quote.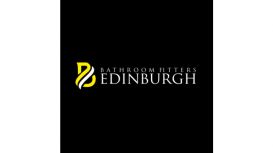 We are a specialist bathroom installation company in Edinburgh that provides a comprehensive design and installation service. We are multi-skilled tradesmen and experts in remodeling work.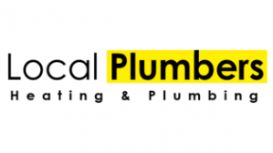 Local Plumbers (London) Ltd is composed of experienced plumbers and expert heating engineers. Our specialist team has delivered specialist service and client care for more than 30 years. We handle

both big and smaller tasks with the very same standards and mindset. Our engineers run under the most rigorous quality control to make certain that our clients are left completely satisfied. We are devoted to providing a trusted and punctual service to all our customers.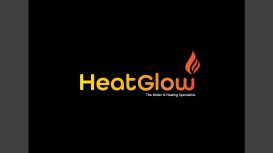 Cardiff, South Wales gas heating engineers. If you are looking for a gas heating engineer in Cardiff, HeatGlow are happy to help. HeatGlow are a Cardiff based heating & plumbing company. We cover all

aspects of heating, plumbing and gas work specialising in boiler servicing and installation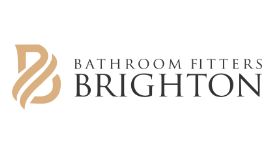 Bathroom Fitters Brighton have over 20 years of fitting bathrooms and the in house team of trades ensures that you will get the best possible finish at a price that you like. Friendly and professional

come ad find out what is making us one of the fastest growing companies on the South Coast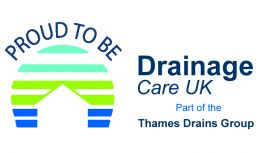 Drainage Care UK, part of the Thames Drains Group, was established in 2000. Experienced, reliable and polite engineering drainage experts. Drainage care covers Bournemouth, Southampton, Salisbury and

Poole as well as everything in-between.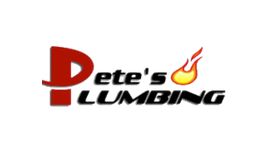 We are a family run business that has got over 25 years experience in providing full range of plumbing and heating services in West Midlands and Shropshire area. This website is dedicated to our East

Anglian part of business - Pete's plumbing. The original business CSJ Plumbing was set over 25 years ago in Telford - Shropshire and is still running there as a It's "Plumbin' Grate" and C P Plumbing & Heating.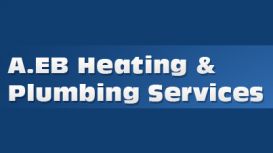 aebheatingandplumbing.com
A.EB Heating & Plumbing Services offers a professional and reliable service for all of your heating and plumbing needs, whether you are a householder or a commercial business. I have been involved in

plumbing and heating for over 15 years. As an independent I have my own personal expertise, which I can bring to help solve your heating and plumbing problems. I can now offer an even higher level of service, flexibility and commitment to my work at 'value for money' prices.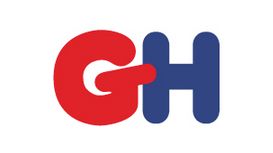 With over 30 year's experience dealing with domestic and commercial customers we are happy to assist you whether you require a minor plumbing repair, a bathroom installation, a new boiler or a full

central heating system installation. As a small yet highly respected company, Givehand has gone from strength to strength because we do not compromise on quality we demand and achieve the highest levels of professionalism from all of our staff.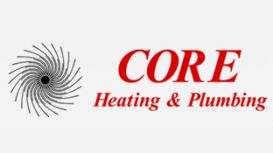 coreheatingandplumbing.co.uk
Here at CORE Heating & Plumbing we have been delivering the best quality for many years. We are your number one choice for domestic boiler repairs/replacement and complete heating installations for

both gas and oil, bathroom refurbishments, solar hot water installations, landlord and gas safety checks, as well as all general plumbing installations and repairs.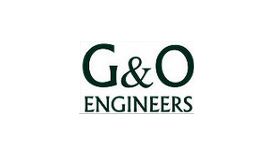 If you need, reliable and affordable help from qualified heating engineers or plumbing engineers, G&O Engineers can help. If you want to get in touch for any plumbing, heating or building work you

need carried out, contact us. Do you want to speak to someone about work you need carried out? We can give you a free quote on any of our work and we have heating engineers, plumbing engineers, electricians and experienced builders on hand to help today.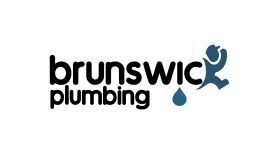 A family business with over 24 years experience, Brunswick Plumbing has developed an enviable reputation for providing a comprehensive and reliable plumbing service across Edinburgh and the

surrounding areas. Proud of our reputation, we want you to feel the same way; all work is guaranteed as standard, so you can rest assured that it's carried out to last.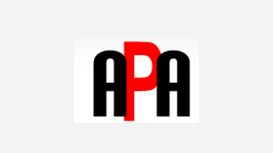 We offer a planned and reactive response for all your plumbing problems. No job is too small or too big; whether we are fixing a leak or installing new mains pipes. We are trustworthy plumbers who are

careful to leave your homes clean and tidy after the work is done. Our plumbers are experienced and professional and will work quickly and efficiently to get you the right result. Whatever your situation we are sure to be careful in your homes and our pricing structure is straightforward and honest.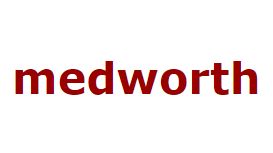 We have ten years experience in all aspects of plumbing and heating. We offer a full range of services from maintenance and safety to the design and installation of plumbing and heating systems in

domestic, renovation and new build projects. We only ever use fully qualified and time-served engineers and pride ourselves on maintaining a high standard of workmanship and materials. We are Gas Safe registered which ensures that all of our work is installed to current regulations.
---
A plumbing system of your home is a complex system of all sorts of pipes, fixtures, and at least a hundred other little details and things you have no idea of. In an ideal world, all these little components will work together to provide your household with clean water, get rid of wastes in a safe way, and do more for the comfort of your home. However, such ideal worlds do not exist so often and many households will stumble with a piping problem that requires the urgent help of a plumber soon or later. Your home's plumbing system is closely relevant to not just the safety of your home, but also public safety. Therefore, plumbing systems are designed so they are regulated by building codes. Logically, the local plumber you will call, when you need some help with a leak or for draining will be regulated by authority too. Of course, when looking for the right plumber to do the job for you, you want to look for a plumber who is properly regulated and meets the requirements of the authorities, a plumber, who is licensed, credentialed, certified to ensure proper workmanship. Also, a plumber, who is professional, reliable, comes on time and deals with the issue in a timely manner. However, how to find such plumber, where to look for them? Maybe this article will help you.
What the right plumber should do is doing the job properly, safely, relatively affordable so the project does not become a nightmare, which will cost a lot of money, energy, nerves, time. Once you manage to find the right plumber, keep their contact details safe and always on hand, because you have just tackled a challenge you don't want to go through again. How to find the right plumber?
What Makes a Good Plumber?
It is needless to say that a good plumber should be a professional with experience, expertise, knowledge, and understanding of what they are doing and how they are doing it. A good plumber should also be reliable, come on time, do their job on time, don't use excuses. A good plumber will have high-quality equipment and will also provide you with additional tips and recommendations and how to keep your household's plumbing system intact. A good plumber needs to have several more things. However, these are things you will discover about a plumber once you hire them. But before you rush and hire a plumber, you want to be sure you are calling the right plumber for you and you don't regret wasting time, money, and nerves later on. Here are some things to look up that will help you decide whether this plumber is a good plumber.
• License and qualification – If it is required in the country, a good plumber should have all the licenses, certificates, and qualifications needed to perform their job accurately.
• Insurance – It is highly recommended to find an insured plumber too. You may have a homeowner's insurance that offers some level of protection already, however, it is very necessary to find a plumber with their own insurance too.
• Experience – When choosing a plumber to hire, you want to find out for how long they have been in the business and what is their experience. For most plumbers, it takes several years to become good plumbers with enough knowledge and understanding of all sorts of cases, projects, situations, issues and how to deal with them.
• Warranty – Choose to work with a plumber who can guarantee the quality of their work and the long-lasting effect of the results they achieve.
• Social Skills – This one may not be the most important one, but maybe you want to consider it. Think of the people factor when choosing a plumber and look for one who is trustworthy and will communicate with you in a clear and honest manner. You can tell a lot by someone's communication skills for their work ethic and work habits too.
When Looking for a Plumber, Check Referrals
To have a reliable plumber referred to you by someone you know and trust is like hitting the jackpot, it will save so much time and energy for you. This is why you are recommended to ask for recommendations and referrals to a good plumber. Contact a friend, speak to a member of your family, talk to a colleague, it doesn't matter who you speak to as long as you trust their opinion and they have recently hired a plumber for a project. This is a great way to collect opinions and end up with a list of potential plumbers to hire.
Look for a Plumber Online
If the search mentioned in the previous paragraph does not help you succeed in finding a good and reliable plumber, the online space always comes in handy. Make sure to have a look at online reviews and opinions shared for plumbers in your area by their clients and customers. This is often a good and effective way to find a good plumber. If not, at least you may find some not that positive experienced shared by people and learn more about a plumber you better avoid and not hire.
Choose a Plumber by Their Specialty
You may think that in order to find a good plumber you should just find one recommended by many people. However, finding a good plumber involves a lot more work. Choosing the right type of plumber is essential so you make sure you are wasting no time with someone, who is not focused on dealing with plumbing problems and issues with the one you are dealing with. There are different types of plumbers and here is a quick overview to help you find the right plumber.
Generally speaking, there are two main categories of plumbers. Under the first category falls each professional who is specialized in the installation of all plumbing for a building and home-remodeling projects. The second group of specialists are the ones, who are specialized in the repair and maintenance on existing plumbing systems. Make sure to choose the right type of specialist according to the project you have in line.
What makes a good plumber?
When looking for a plumber, check referrals
Look for a plumber online
Choose a plumber by their specialty