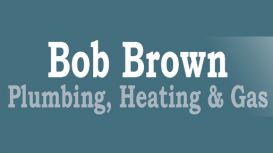 Many properties have cold water storage cisterns in the loft or airing cupboard. In Older properties, these will be made of Galvanised steel. Over time they corrode causing potential water damage to the ceilings and surrounding area. All leaking water cisterns can be changed for a modern plastic cistern, complying to water by laws, fully insulted and sealed.
Any repair or general maintenance job can be carried out on the day I visit, no job is too small. I carry a full compliment of parts on my van to ensure, that in most cases, I do not need to spend valuable time collecting parts. All new products supplied come with a 12 month warranty. If specialist spare parts are required I will ensure you are happy with the price and timescale before ordering.
There is nothing more annoying than a leaking tap, especially if you're currently on a water meter. I am able to repair the majority of taps. If the tap washers can be replaced, the taps seats will also be re-ground. The internal cartridge can also be exchanged and I carry a range of spares on the van to repair the annoying drip as efficiently as possible.
If however the tap is past its best and requires replacement I can assist on the choice of tap and install to up to date water regulations. Where practicable, all new taps must have an isolation valve placed to reduce water loss and assist in future repairs. All new taps fitted will have isolation valves fitted.
---
Reviews and Ratings
We do not have any reviews about Bob Brown Plumbing available right now.