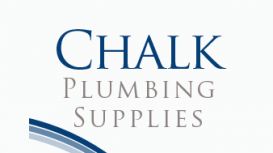 Combination, or combi, boilers heat up water for your home from within the unit, combining it with central heating. This type of boiler is renowned for its high efficiency because it doesn't need a hot water cylinder or a cold water tank to feed it. As a result, hot water running costs tend to be lower, saving homeowners money and energy. Water is heated as it is used, so there's no need for it to sit in a cylinder, gradually growing cold.
Combination boilers have grown in popularity over the last 20 years, becoming Britain's most commonly used and energy efficient type of boiler. We sell a broad range of these units, starting at prices as low as £480. Our variety of stock is designed to suit all customers' budgetary requirements.
System boilers are the second most common type of boiler found in UK households. They heat water from the mains, relying on a hot water cylinder to store the water. System boilers are great for homeowners with busy households because they are able to provide high pressure water to multiple hot water outlets at the same time.
Finally, Chalk Plumbing Supplies stocks open vent boilers. This type of boiler requires the use of two tanks: a water tank in the loft and a hot water storage cylinder, which is normally found in an airing cupboard. The tank in the loft takes water from the mains supply, which is then fed to the hot water cylinder. The boiler then heats the water, which can now be distributed to all the taps in the property as well as other hot water outlets
---
Reviews and Ratings
We do not have any reviews about Chalk Plumbing Suppliesm available right now.