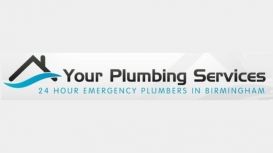 Most people tend to upgrade their boilers due to a break down with a very expensive costs to repair. Having a new boiler installation in the long run can save money rather than replacing a faulty part on a old boiler. There may be a warranty on the replacement part, but the other components in time may also fail and the costs start to add up. Predicting exactly when a break down is going to occur would be very difficult if not impossible.
Emergency Plumbers, this is a specialized service which is available 24 hours a day 7 days week including holidays. It can a be very useful service for those who find themselves faced with an emergency and have no experience in dealing with house hold plumbing. Our Emergency team are there to help, so why not let a professional deal with the sistation.
A list of the basic procedures to follow if faced with an plumbing emergency are listed on this website in one of our posts, but if the situation is something which requires a professional plumber then our team is more than happy to offer our services to help resolve any plumbing or gas rated isuse.
---
Reviews and Ratings
We do not have any reviews about Emergency Plumbers In Birmingham available right now.