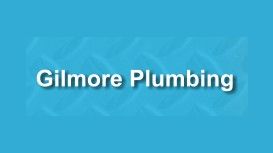 Gilmore Plumbing specialise in boiler and central heating system installations. We are CIPHE registered and fully qualified to install and fit all forms of heating systems and equipment:Older type boilers tend to waste a lot of valuable energy, with many converting as little as 60% of your expensive gas into useful heat. By comparison a condensing boiler from Gilmore Plumbing can increase efficiency to produce a conversion rate of up to 98%.Our highly experienced team of estimators will be able to advise you of the most cost effective boiler to keep your heating bills down.
Noisy or unreliable boilers, clunking pipes and cold radiator tops and bottoms are all symptoms of an inefficient heating system. Power flushing will remove the sludge and corrosion deposits which cause these problems and enable it to function effectively, giving you a warmer, quieter house. You may also find that you save money due to the systems' improved efficiency.Power flushing, also referred to as jet flushing and hard flushing, involves pumping water at high velocity through the heating system to force out accumulated deposits. The process is made more effective by the addition of powerful cleansing and mobilisation agents and the addition of corrosion inhibitors after flushing protects the system from future rust damage. Gilmore Plumbing uses Fernox chemicals.
---
Reviews and Ratings
We do not have any reviews about Gilmore Plumbing available right now.