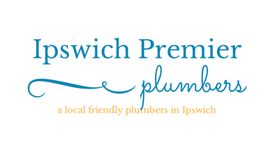 The sooner you spot a leak and report it, the better. If you leave a leak for even a day, it can destroy the wall cavity and produce damp which can be very costly in the long run. We recommend calling an expert plumbers as soon as you can to get the leak stopped and thus not cause anymore damage to your home. Leaking boilers are very common and the cause of the leak needs to be traced through the Pipes. If the pipes are old, then they may need replacing, same with the boiler, if you have an old boiler, you could do with a boiler repair or even a boiler replacement. Remember, the boiler controls your central heating.
In today's world of appliances many things can and will go wrong, central heating always seems to go down in Winter and we are always on hand for boiler repairs and central heating repairs in Ipswich. As well as having the best plumbers Ipswich has to offer, we also offer a lot more than just fixing your pipes, taps, leaks. We offer white goods installation, repair dishwashers, fridges and freezers and washing machines. We also provide a powerflush for your central heating to make sure all the pipes and radiators are working as they should be.
---
Reviews and Ratings
We do not have any reviews about Ipswich Emergency Plumber available right now.