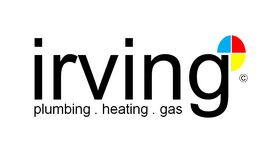 A 3 year apprenticeship at Fairfield College London in 1989 paved the way for the craft certificate in Plumbing of City & Guilds Institute London to be awarded for process and system studies. Experience gained working within the Capital for a respected company taught valuable lessons that to this day are still immeasurable.
From Civil buildings to Local authority estates one thing presides over the enterprise of any manual work, regardless of size or type, cost or time. A standard applies. This basic standard allows pride and reputation to follow and a self belief that a valid contribution to the industry after 20 years evolving and training in it's various sectors is being achieved.
Facility within the diverse market place such as new build contracts, refurbishment, private domestic and letting agents to name but a few gives direction to enable new emerging developments within the industry to be implemented. As we are all aware fossil fuels can not last forever, new renewable technologies such as Solar, Ground Source Heat pumps, Air to air and C.H.P's are the future if we are to sustain the lives we lead.
---
Reviews and Ratings
We do not have any reviews about Irving Plumbing Heating Gas available right now.