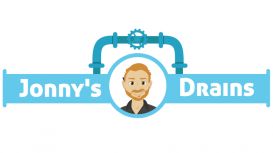 Jonny's Drains is a Westerham-based drainage company serving the Kent and Surrey area in the UK.
Drainage specialist Jonny offers a range of drainage services including clearing blocked drains using high pressure water jetting, drain repairs, new drain installations and replacements, and CCTV drain surveys.
Jonny's drainage services are provided 24hrs a day, 7 days a week, so whether it's a routine checkup or an emergency in the middle of the night, Jonny's Drains are here for you!
Prices for drain unblocking for residential customers are fixed, starting at just £85 + VAT. Commercial customer prices are £85 + VAT per hour. Prices can vary depending on the time of the day when needed, so View our drain unblocking prices for a full list of our rates.
Services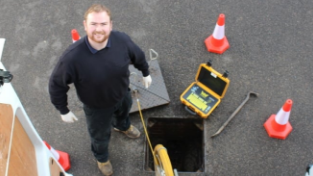 Being a drainage specialist, I spend most of my days clearing blockages and servicing problematic drains across Kent and Surrey for both domestic and commercial customers – from councils to couples.
No job is too big or small. Whether it's unblocking a toilet in Croydon or clearing blocked drains in Guildford, Jonny's Drains can fix your clogged drains.
Most drains are cleared within 1 hour and it's usually done with high pressure water jetting. This ensures that not only is the drain unblocked but it's also clear of any debris that may cause a future blockage.
If I'm not 100% satisfied with the drain clearance then I'll also check the drains using my CCTV drain survey camera. This will confirm the condition of the drains and make sure they won't block again, all at no extra charge!
With my 24/7 emergency drainage service, no matter if it's night or day, I can attend your property to solve your blocked drain woes.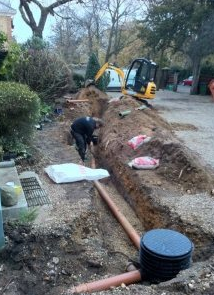 Jonnys Drains has over 12 years experience in all aspects of drain repairs and installations from foul and rainwater drainage systems to installing pre-packaged pump stations.
There is no job too big and no job too small. All drain repairs and installations come with a 10 year guarantee as standard and a post work CCTV Survey report.
I offer drainage repair and installation service across Kent and Surrey, including Bromley, Tunbridge Wells, Epsom and East Grinstead.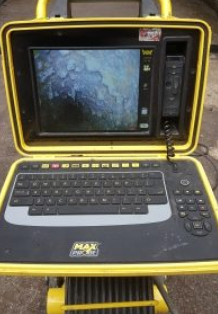 I conduct CCTV drain surveys for many reasons. Mostly they are for new home buyers to check the condition of their drains. All survey reports include pipe material, pipe diameter, invert levels, direction of flow and condition. You can find an example of a survey report below.
I also undertake commercial CCTV Drainage Surveys and Mapping, this is typically for industrial estates, building sites and offices. Mapping can also be provided onto CAD drawings.
Jonny's Drains can perform a CCTV drain survey at properties in Kent and Surrey from £255.00 + VAT.
Reviews and Ratings
Harry Reeves, Westerham, Kent
Such a professional and exceptionally quick solution to my drainage problems.