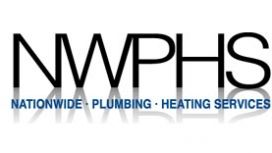 Central heating boilers are available in a range of shapes and sizes. From wall mounted and combination boilers to condensing and freestanding boilers, there's a boiler on the market to suit all spaces and, perhaps most importantly, all budgets. When considering what type of boiler will best suit your needs and your pocket, you will need to take into consideration several factors, not least the fuel type and whereabouts in your home you will require the boiler to be situated.
Central heating boilers can run on fuel such as gas (natural gas tends to be the most widely used fuel type), oil and LPG, as well as coal and electricity. Boilers can be small and compact enough to fit inside a small kitchen cupboard, wall mounted in a utility room or snugly housed in between kitchen units. Output and energy efficiency are other factors that require consideration.
Did you know modern condensing boilers have an efficiency rating of 90%? We're talking an A or B efficiency rating. Condensing boilers are much more efficient than non-condensing models, thanks to an effective "heat exchanger" which enables heat to be re-circulated instead of it being lost up the boiler flue. The more energy efficient the boiler the more savings there are to be made, helping to cut fuel costs considerably.
---
Contact Details
NWPHS Ltd. Plumbing & Heating
Unit E2 Enterprise Village, Prince Albert Gardens
Grimsby, Lincolnshire
DN31 3AT
Get Directions
Show map
Reviews and Ratings
We do not have any reviews about NWPHS Ltd. Plumbing & Heating available right now.