Recommended Plumbers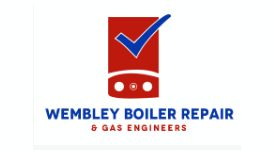 We cover Wembley, Middlesex, North West London & surrounding areas and have a team of highly skilled and experienced Gas Engineers, Heating Engineers and plumbers available 24 hours a day. we cover

everything from power flushing to boiler repairs and general plumbing jobs.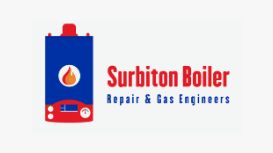 Here at Surbiton boiler repair & Gas Engineers we understand that the disruption and inconvenience associated with heating problems means that a fast, effective response is needed. The dedication of

our 24-hour emergency heating engineers covering Surbiton means that we aim to be with you within 2 hours of your call. What's more, we will keep you informed throughout every step of the repair process.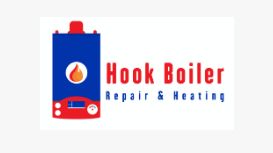 We are fully qualified and gas safe registered. Our services include full central heating systems and upgrades, boiler changes and replacements, vented cylinder changes and replacements, radiator

changes and replacements, gas boilers, gas hobs, gas pipe work installations, under floor heating bathroom installations (with a quality tiling service provided).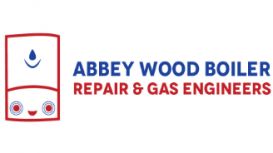 Since 2005 Abbey Wood Boiler Repair & Heating has been providing a unique bespoke plumbing and gas service to the Greater London area. We cater to individuals and we attribute our success to our

excellent customer services which is second to none. Our values are based on; Passion – We are passionate about everything that we do.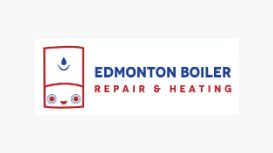 At Edmonton Boiler Repair & Heating we provide a friendly and reliable 24hr service in which we aim to repair any of your boiler problems on our first visit (parts permitting) we guarantee (subject to

terms) all our work and provide fantastic customer satisfaction.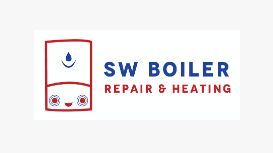 SW Boiler Repair & Heating Services is a registered Gas Safe Company At SW boiler Repair & Heating you can expect the highest quality work at a reasonable price within a speedy service level.We can

service and provide Landlords Certificates for all gas appliances.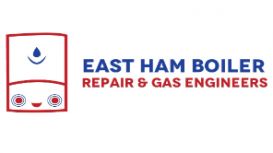 East Ham Boiler Repair & Heating are London's electrical, plumbing, heating and handyperson experts for emergencies, maintenance and installations. We offer a 12 month guarantee on all workmanship

and we absolutely care for your property as if it were our own. We Fix. We Repair. We Care For all your emergencies, tests and installations - we are here for you. This includes Boiler services, EICRs and Gas Safety Certificates.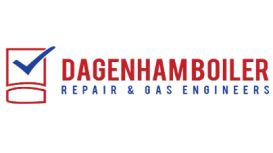 Same Day Service from a local engineer - For all Emergency Plumbing, Heating and Gas work. Call us now and quote our best prices Domestic and Commercial - No job is too big or too small. From a

leaking tap, or broken toilet, to a power flush or boiler installation - we cover it all.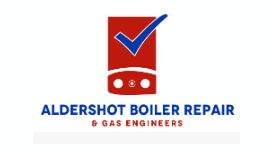 As a well established company with nearly 30 years of trading and a vast wealth of knowledge we have been able to build and maintain an enviable reputation and client database, due to the hard work

and dedication that we show to each and every customer.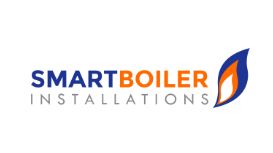 We specialise in the installation of boilers and central heating systems in the Leeds / Bradford area. As a gas-safe registered business, you can rest assured that you're in safe hands when you use

our services. Gas boiler installation, central heating installation, smart thermostat installation.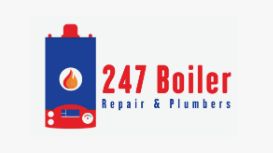 247 Boiler Repair & Plumbers is a full service professional plumbing service. From minor leaks to major mishaps in residential properties. I can fix up all your plumbing problems. The proper

functioning of your plumbing system and fixtures is important to me. Yolo Heating & Plumbing offers a wide variety of services to cover all your plumbing needs.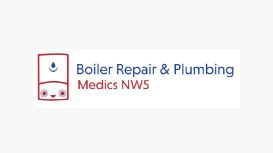 Boiler Repair & plumbing Medics was created over 20 years ago to deliver the kind of service you should expect from any professional plumbing and heating company in London. We pride ourselves on

offering a 1st class service to our customers at all times from the initial call to our telephone operative to diagnosing the fault and providing a solution.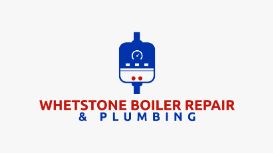 AA Whetstone Boiler Repair & Plumbing. We are a Family run business and we offer a first class service at working class prices and we travel throughout Barnet & North London and the surrounding towns.

we offer discounts for elderly and service people. get in touch our friendly advisor Lisa would be happy to help you!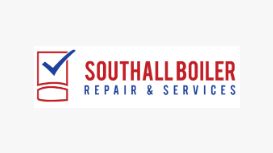 Southall Boiler Repair & Services are Greater London based plumbing and heating company that is run and managed by local Team. Manager Billy has been a plumber in Southall, Ealing and West London for

over 20 years. Most of our clients at Southall Boiler Repair & Services are repeat customers.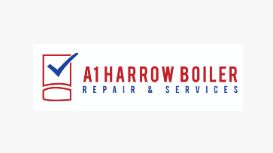 A1 Harrow Boiler Repair & Services is a family orientated business who strive to provide a comprehensive service with over 30 years' experience in the trades. We take pride in our work and aim to

deliver the highest possible standards and quality no matter what size the job. Customers are very important to us and we like to build strong trusting relationships that carry on well after job completion.
---
A plumbing system of your home is a complex system of all sorts of pipes, fixtures, and at least a hundred other little details and things you have no idea of. In an ideal world, all these little components will work together to provide your household with clean water, get rid of wastes in a safe way, and do more for the comfort of your home. However, such ideal worlds do not exist so often and many households will stumble with a piping problem that requires the urgent help of a plumber soon or later. Your home's plumbing system is closely relevant to not just the safety of your home, but also public safety. Therefore, plumbing systems are designed so they are regulated by building codes. Logically, the local plumber you will call, when you need some help with a leak or for draining will be regulated by authority too. Of course, when looking for the right plumber to do the job for you, you want to look for a plumber who is properly regulated and meets the requirements of the authorities, a plumber, who is licensed, credentialed, certified to ensure proper workmanship. Also, a plumber, who is professional, reliable, comes on time and deals with the issue in a timely manner. However, how to find such plumber, where to look for them? Maybe this article will help you.
What the right plumber should do is doing the job properly, safely, relatively affordable so the project does not become a nightmare, which will cost a lot of money, energy, nerves, time. Once you manage to find the right plumber, keep their contact details safe and always on hand, because you have just tackled a challenge you don't want to go through again. How to find the right plumber?
What Makes a Good Plumber?
It is needless to say that a good plumber should be a professional with experience, expertise, knowledge, and understanding of what they are doing and how they are doing it. A good plumber should also be reliable, come on time, do their job on time, don't use excuses. A good plumber will have high-quality equipment and will also provide you with additional tips and recommendations and how to keep your household's plumbing system intact. A good plumber needs to have several more things. However, these are things you will discover about a plumber once you hire them. But before you rush and hire a plumber, you want to be sure you are calling the right plumber for you and you don't regret wasting time, money, and nerves later on. Here are some things to look up that will help you decide whether this plumber is a good plumber.
• License and qualification – If it is required in the country, a good plumber should have all the licenses, certificates, and qualifications needed to perform their job accurately.
• Insurance – It is highly recommended to find an insured plumber too. You may have a homeowner's insurance that offers some level of protection already, however, it is very necessary to find a plumber with their own insurance too.
• Experience – When choosing a plumber to hire, you want to find out for how long they have been in the business and what is their experience. For most plumbers, it takes several years to become good plumbers with enough knowledge and understanding of all sorts of cases, projects, situations, issues and how to deal with them.
• Warranty – Choose to work with a plumber who can guarantee the quality of their work and the long-lasting effect of the results they achieve.
• Social Skills – This one may not be the most important one, but maybe you want to consider it. Think of the people factor when choosing a plumber and look for one who is trustworthy and will communicate with you in a clear and honest manner. You can tell a lot by someone's communication skills for their work ethic and work habits too.
When Looking for a Plumber, Check Referrals
To have a reliable plumber referred to you by someone you know and trust is like hitting the jackpot, it will save so much time and energy for you. This is why you are recommended to ask for recommendations and referrals to a good plumber. Contact a friend, speak to a member of your family, talk to a colleague, it doesn't matter who you speak to as long as you trust their opinion and they have recently hired a plumber for a project. This is a great way to collect opinions and end up with a list of potential plumbers to hire.
Look for a Plumber Online
If the search mentioned in the previous paragraph does not help you succeed in finding a good and reliable plumber, the online space always comes in handy. Make sure to have a look at online reviews and opinions shared for plumbers in your area by their clients and customers. This is often a good and effective way to find a good plumber. If not, at least you may find some not that positive experienced shared by people and learn more about a plumber you better avoid and not hire.
Choose a Plumber by Their Specialty
You may think that in order to find a good plumber you should just find one recommended by many people. However, finding a good plumber involves a lot more work. Choosing the right type of plumber is essential so you make sure you are wasting no time with someone, who is not focused on dealing with plumbing problems and issues with the one you are dealing with. There are different types of plumbers and here is a quick overview to help you find the right plumber.
Generally speaking, there are two main categories of plumbers. Under the first category falls each professional who is specialized in the installation of all plumbing for a building and home-remodeling projects. The second group of specialists are the ones, who are specialized in the repair and maintenance on existing plumbing systems. Make sure to choose the right type of specialist according to the project you have in line.
What makes a good plumber?
When looking for a plumber, check referrals
Look for a plumber online
Choose a plumber by their specialty